Beautifully Engineered Hardwood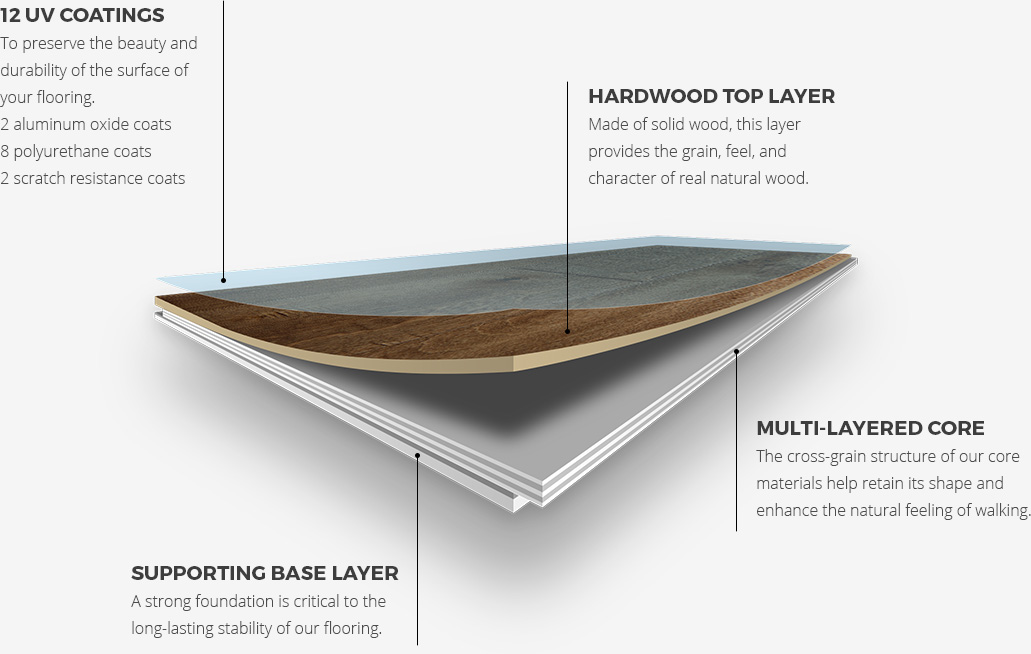 No other flooring offers the striking elegance, warm authenticity, and design versatility like real wood. Quality hardwood flooring is one of the most valuable features in premium homes today.
Our Engineered Hardwood Collections are a marquee portfolio featuring the world's finest natural wood materials. Every single piece is lovingly handcrafted. Our premium hardwoods possess superb hardness and inherent durability, adding to the quality and value of your home.
Good design is boundless.
This is the philosophy we have held true ever since our start. And this is why you will discover at Artisan a virtually limitless line-up of engineered wood products – widely varied by origin, grain, texture, and color – tailor made for your architectural vision.
Boldly go with the broad width of the Timberline Collection, or thoroughly modernize a living space with the smooth finishing offered by the Palazzo Collection. Luxuriate in timeless Brazilian Cherry, or immerse in the rustic, old-world feel of Antique Hickory. Revel in the richness of oak and maple, or illuminate your space with the natural lightness of birch. The choices are endless.
Bring the finest engineered hardwoods home, with Artisan. Experience the beauty and quality that can only come from Artisan Hardwood Flooring.